Transforming Your Ideas Into Real Products
A software development company that provides solutions for maximizing profits and converting ideas into reality.
Services
Assuring You of Our Best Services
UI/UX Design
Our designers will create an unique, usable (user-centric) and modern design (style) for your projects.
Web Development
Create an innovative solution with advanced features that satisfies industry-specific needs, end-user expectations, and your business goals.
Software QA And Testing
Let us make sure your digital products are developed according to specs, and all processes, procedures and standards are being followed.
Technical Support
Make sure your software is up and running at all times, supported by the newest technology, compliant to security protocols.
Mobile Development
Our team create a mobile app that helps your customers connect with your services and products straight from their Android or iOS devices.
DevOps
We work mainly with AWS to build cloud architectures, leveraging AWS functions and services to provide a full solution that automates infrastructure deployments and updates.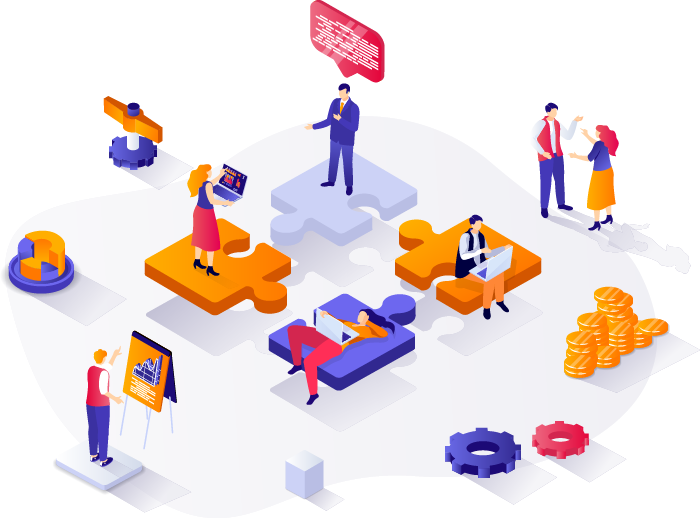 Who We Are
We Are Team of Experts Ready to Help
You can do big things with small teams, but it's hard to do small things with big teams. And small is often plenty. That's the power of small — you do what needs to be done rather than overdoing it.
Stages of our development process
Our proven approach
Here's how we deliver exceptional results time and again.
3. Solution Development
Once a team is assembled, we start SDLC according to the best practices and industry standards where you act as a product owner and keep track of the entire process
4. Release, Maintenance & Support
You get necessary support from us so as to keep your application up and running frictionlessly as well as to optimize and enhance its functionality along the way
1. Requirements Clarification
A quick and straightforward process, the purpose of which is to clarify the expectations on both sides and understand whether we are a "perfect fit" for a productive cooperation
2. Research & Discovery
A thorough look through your challenges resulting in defining the best tech stack, architecture, design and software quality attributes to make your solution a success story
Get your product engineered promptly & according to the newest software standards
Frontend
We build state-of-the-art frontend solutions based on ReactJS
Backend
We engineer reliable software with Node.js and latest JavaScript frameworks
Mobile
We create cross-platform mobile apps with React Native
Infrastructure
We make easy manageable and scalable infrastructure with cloud technologies
Databases
We design efficient databases to store, secure and organise information
What We Do
We Provide Best Digital Services
We have specified a set of proven and flexible technologies that allow us to create functional apps of any complexity from scratch. And that is how we do our thing.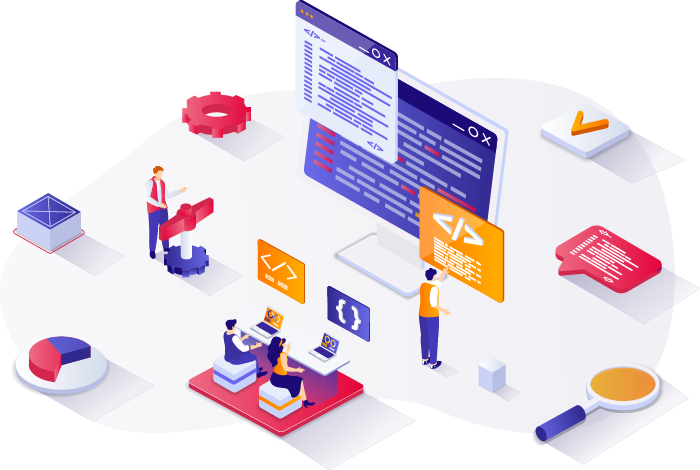 EXPERTISE
Industries we work with
JobTech
The use of job tech has grown significantly in recent years, as more companies and job seekers have turned to the internet and other digital tools to find and apply for jobs, and to develop the skills needed to succeed in the modern workforce.
EdTech
Our future is about upskilling. The learning process has drastically reshaped in the last decades. When could be the highest time to launch your educational product, if not now? Scelex Education Software Development expertise is here to create best custom e-learning software for you!
MedTech
The medical insurance industry is in a state of digital transformation, making huge strides towards harnessing the power of the most advanced technology to enhance efficiency and access. This shift from traditional medical insurance models to health care tech solutions has opened up new opportunities for medical insurance providers to offer their customers quicker, easier services that can save time, money, and hassle.